Beatrix Potter 50p Coins
The author, Beatrix Potter and her lovable characters are the focus of this set of five 50 pence coins. They mark the 150th anniversary of Beatrix Potter's birth and feature Peter Rabbit, Squirrel Nutkin, Jemima Puddle-Duck and Mrs Tiggy-Winkle. The designs by Emma Noble have captured the imagination of the British public and are there is great demand created by people keen to collect them all.
These coins can be found in your change, so keep checking! We have found more of the Mrs Tiggy-Winkle coin than any other design, so this may have higher mintage numbers. The one we found hardest to find was Squirrel Nutkin.
Beatrix Potter was born Helen Beatrix Potter on the 28th July 1866 in London. She was a children's author and illustrator best known for her book The Tale of Peter Rabbit. She died aged 77 on the 22nd December 1943.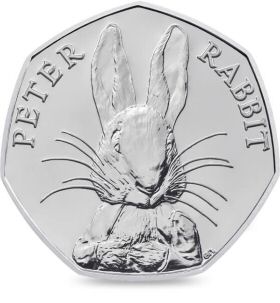 Coin Name:
Beatrix Potter Peter Rabbit
Guide Value:
2.64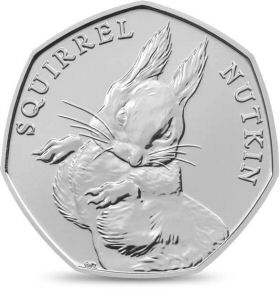 Coin Name:
Beatrix Potter Squirrel Nutkin
Guide Value:
2.20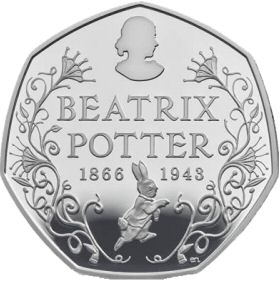 Coin Name:
Beatrix Potter Anniversary
Guide Value:
1.93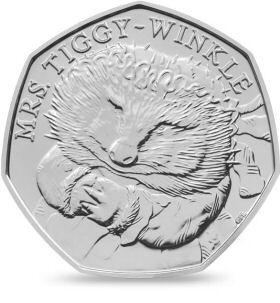 Coin Name:
Beatrix Potter Mrs Tiggy-Winkle
Guide Value:
1.65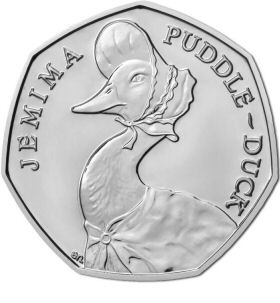 Coin Name:
Beatrix Potter Jemima Puddle-Duck
Guide Value:
2.42
The set of 5 is available in a collector's box in brilliant uncirculated condition direct from The Royal Mint for £50 as at February 2017. Each coin can also be purchased individually in a presentation folder for £10. The item that is selling out and we believe will be in demand and resold for a profit, is the official Beatrix Potter 50p Coin Collector Album for £5.